Sports Performance
Reach your athletic potential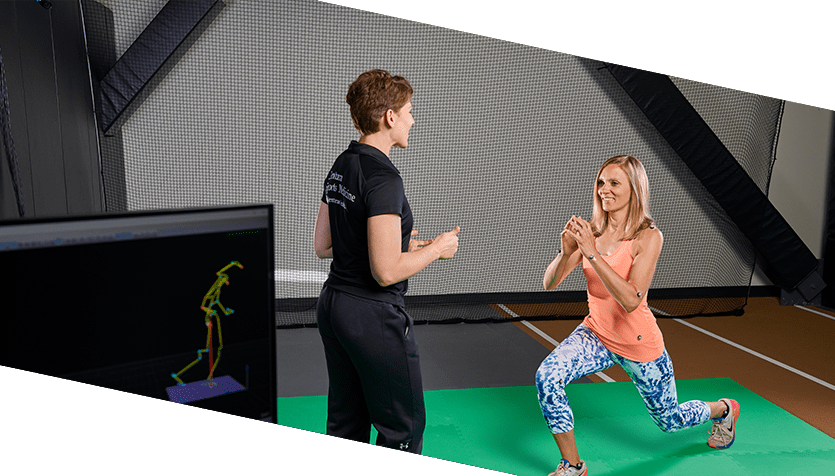 Sports Performance Training
Offering you the opportunity to reach your potential.
Our first-of-its-kind center is a cutting-edge, 60,000 square-foot laboratory geared toward helping you prevent injuries, prepare you to perform and create an environment to help you recover — both mentally and physically.

All athletes can purchase a program, a membership or assessment for training. It all starts with a consultation at which we will design the perfect program to suit your athletic endeavors.

Below, you'll find various examples of our athletic offerings. Please schedule your consultation to start reaching your incredible potential.
Our Core Programs
Core programs are run year-round as general off-season strength and conditioning programs. Athletes will receive a lifting program and will follow a progressive plyometric, speed and agility training program.
Fundamental speed and strength: The fundamental speed-strength program is for athletes 9-11 years old and focuses on the ABC's of athleticism (agility, balance, coordination, and speed).

Junior speed and strength: This program, built for athletes 12 to 14-years-old and focuses on learning the proper bodyweight movements of a squat, lunge, hinge, and push up.

Prep Speed and Strength: This program, designed for 15 to 18-year-olds is meant to be an offseason strength and conditioning program for high school athletes.

Runner's Strength Development: Runner strength and speed development will focus on core stability, plyometrics, low volume strength training and neuromuscular control

Master's Strength Training For Sport: This 35-year-old+ program will pair Master's level athletes with a performance coach so they will receive feedback on exercise techniques and an introduction to programming.

Athletes With Physical Disabilities (AWD) Membership: This membership allows for athletes to come in and use the specialized equipment to fit goals/needs of your training purposes.

Individual/Small Group/Team Training (all ages): We offer small group training and team training rates. We're currently working with professional soccer teams, local sports teams and more.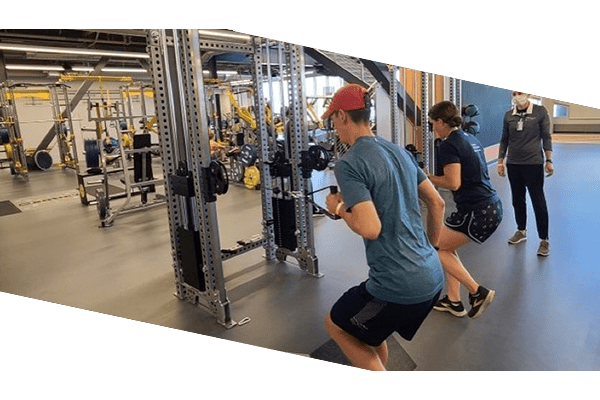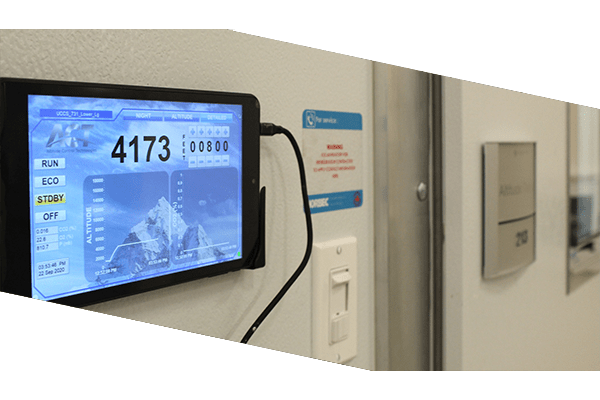 Our Memberships
Athletes can purchase the memberships below as an a la carte item or memberships can be added to any program you sign up for.
Altitude Chamber:
One-month unlimited access to the altitude chamber. The altitude will run mostly low but if requested, it will run high. First session must be spent with a staff member to go through orientation on how to use the room.
(Note: This is not currently offered due to COVID-19)

Environmental Chamber:
The environmental chamber can change temperature based on what your needs are to prepare you for an athletic event. In addition, the environmental chamber also changes altitude.
(Note: This is not currently offered due to COVID-19)

Load Reducing Treadmill (anti-gravity treadmill):
Athletes can sign up for a monthly membership to use the load reducing treadmill for cross-training days or for recovery purposes.

Recovery Room:
Athletes can use the recovery room and have access to game ready, NormatecCompression, and Hypervolt vibration guns and rollers.

Remote Training:
After an initial assessment, coaches will build an online program for you to do at home or at your gym. You will have access to your coach via the chat portal.

Athlete Assessments
All athletes should receive an assessment to help us better understand your current status and athletic goals. Below are examples of our assessments for athletes:
Runners Assessment:
We'll assess running mechanics to help improve performance or decrease injury risk.

Metabolic Testing:
We'll help athletes understand their current metabolic state. This will help as we seek to set up tailored training.
(Note: This service is not available at this time)

Sprint Analysis:
Assisting athletes who are looking for feedback on their sprint mechanics, both top end speed and acceleration.

Olympic Weightlifting:
Assisting in evaluating the technique of the "clean" and "jerk", and "snatch" techniques.

Throwing Assessment:
A performance assessment to identify areas of improvement to increase pitching speed.

Lower Extremity Injury Risk:
Aiding athletes to see how prone they are to a lower extremity injury.

Core Stability Assessment:
Crucial to any athletic endeavor is core strength and stability. We'll learn your current core status and set up a plan to accomplish your goals.